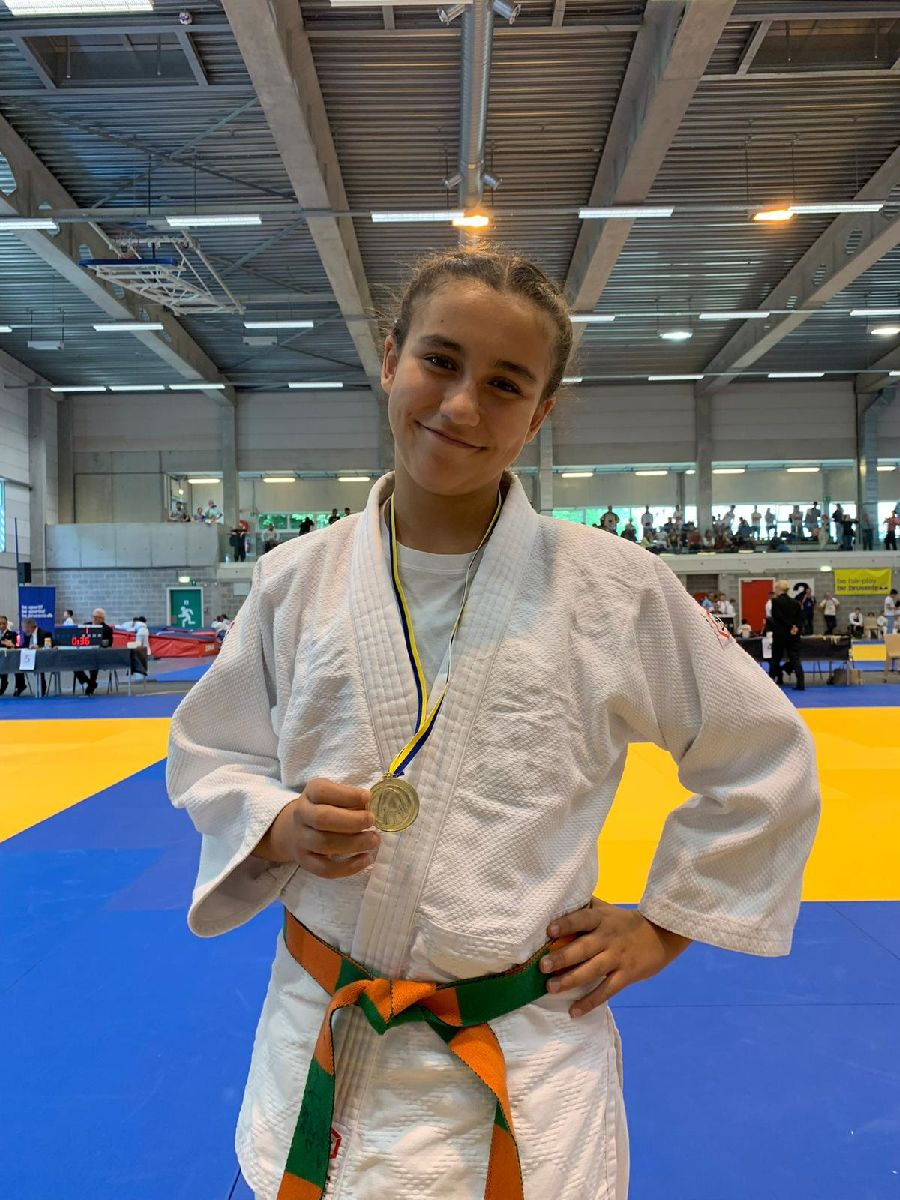 28.05.2022 - Salomé Lou gagne l'OR à Anderlecht
Salomé LOU a participé ce weekend, comme seule judoka du JC Stroossen, au Challenge Capaert à Anderlecht. Après 2 victoires sur Ippon, Salomé décroche une superbe médaille d'or dans la catégorie U13 -57kg (2 participantes) et est ainsi récompensée pour l'ensemble de ses efforts et sa belle attitude aux entraînements. Félicitations !
____________
D'Salomé LOU huet dëse Weekend als eenzege Judoka vu Stroossen um Challenge Capaert zu Anderlecht deelgeholl. No 2 Victoiren op Ippon gewënnt hatt d'Goldmedaile an der Kategorie U13 -57kg (2 Participanten), woumat d'Salomé fir säin Trainingfläiss a säin Asaz belount gëtt. Felicitatiounen!
____________
Salomé LOU participated this weekend, as the only judoka of JC Stroossen, in the Challenge Capaert in Anderlecht. After 2 victories with Ippon, Salomé wins a superb gold medal in the U13 -57kg category (2 participants) and is thus rewarded for all her efforts and her great attitude in training. Congratulations!
#JudoClubStroossen #engFamill #Strassen #judomorethansport #Autopolis #AutopolisLuxembourg #drivenbyEXcellence