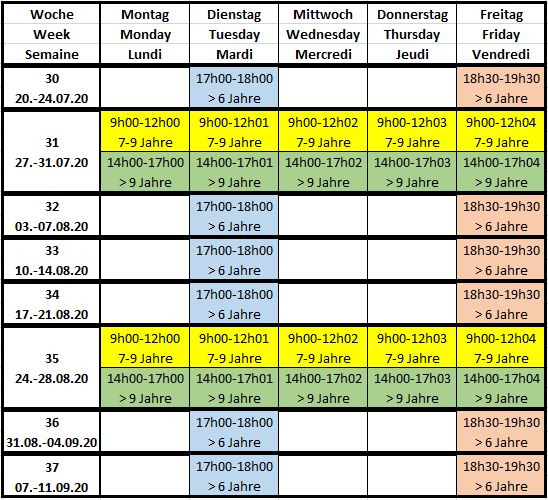 Trainingsplan in den Sommerferien / Training schedule during the summer holidays / Programme de formation pendant les vacances d'été
In den Sommerferien werden vom Judo Club Stroossen folgende Trainingszeiten angeboten.
Das Training der 3-6-Jährigen startet nach den Sommerferien Mitte September !


During the summer holidays the Judo Club Stroossen offers the following training times.
The training of the 3-6 year olds will start after the summer holidays in mid September !
Pendant les vacances d'été, le Judo Club Stroossen propose les entraînements suivants.
La formation des 3-6 ans commencera après les vacances d'été à la mi-septembre !