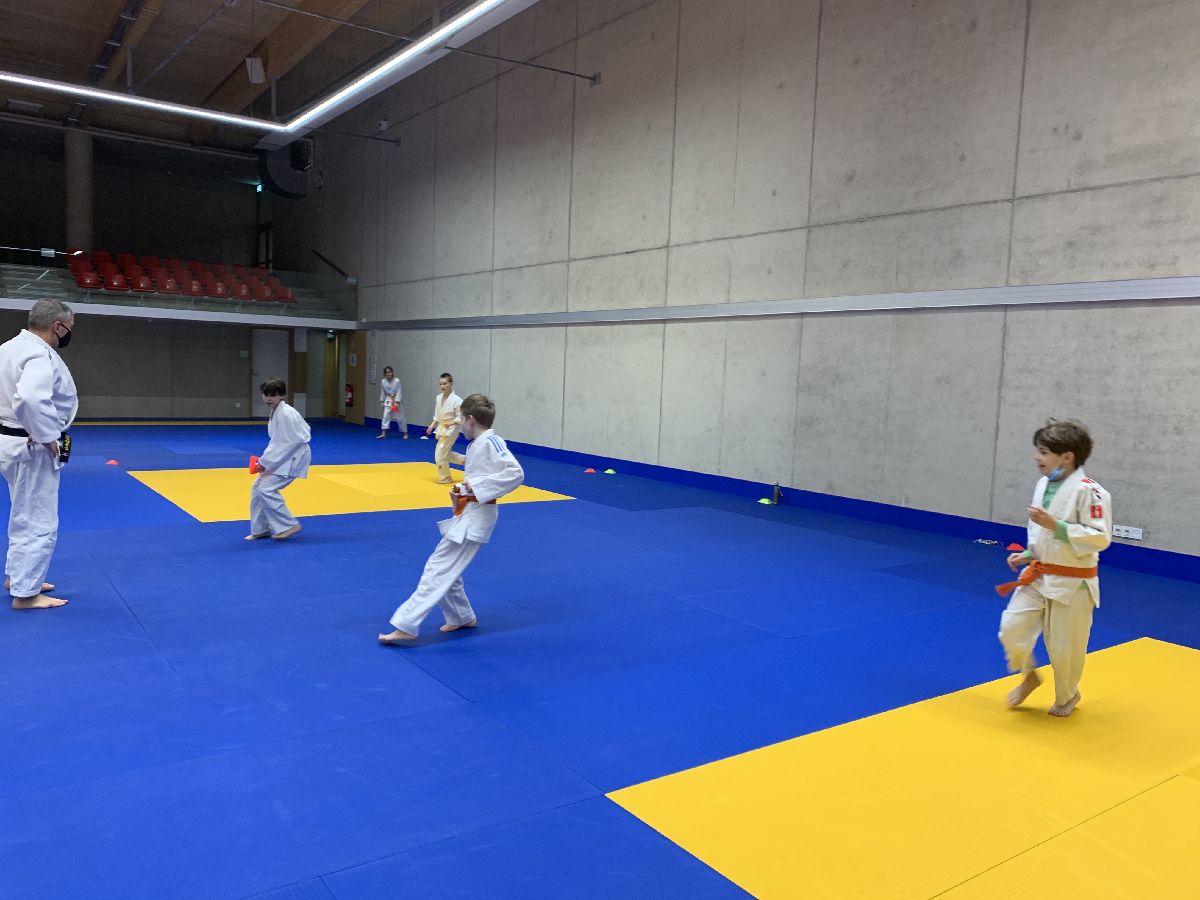 Training organisation until 21.02.2021
In view of the extension of our government's health rules and regulations until at least 21.02.2021, we have decided
to continue our training offer in the already existing training groups and during the already existing schedules/spots until 12.02.2021!
Please note that physical contact is still prohibited and all hygiene rules have to be respected (2m distance, disinfecting hands at the entrance and exit of the gym, wearing the mask until on the mat...).
There will be no training during the school holidays (15-21.02.2021).
 How the training will look like after 21.02.2021 depends on the development of the health situation and the guidelines of the government. We will keep you informed and thank you in advance for your understanding. In case of questions, please do not hesitate to contact us by email to
judoclubstroossen@gmail.com
.
___________
Compte tenu de la prolongation des règles et recommandations sanitaires de notre gouvernement jusqu'au 21.02.2021 (au moins), 
nous avons décidé de poursuivre nos entraînements dans les groupes et aux horaires déjà existants jusqu'au 12.02.2021 !
 Prière de noter que le contact reste toujours interdit et que toutes les règles d'hygiène doivent être respectées (distanciation de 2m, désinfection des mains à l'entrée et à la sortie du gymnase, port du masque jusqu'au tapis...).
Il n'y aura pas de cours pendant les vacances scolaires (15-21.02.2021).
 L'organisation et le format des entraînements après le 21.02.2021 dépendront de l'évolution de la situation sanitaire et des directives du gouvernement. Nous vous tiendrons informés et vous remercions d'avance de votre compréhension ! En cas de questions, n'hésitez s'il vous plaît pas à nous contacter par email à
judoclubstroossen@gmail.com
.
____________
Angesichts der Verlängerung der gesundheitlichen Regeln und Vorschriften unserer Regierung bis wenigstens zum 21.02.2021, haben wir beschlossen,
unser Trainingsangebot in den bereits bestehenden Gruppen und zu den bereits bestehenden Uhrzeiten bis zum 12.02.2021 fortzusetzen!
 Bitte beachtet, dass Kontaktsport weiterhin verboten ist und dass alle Hygieneregeln einzuhalten sind (2m Distanz, Desinfizieren der Hände beim Eingang und Ausgang der Sporthalle, Tragen der Maske bis auf die Matte...).
In den Schulferien (15-21.02.2021) ist kein Training.
 Wie das Training nach dem 21.02.2021 aussehen wird ist abhängig von der Entwicklung der gesundheitlichen Lage und den Vorgaben der Regierung. Wir sagen Ihnen zeitgerecht Bescheid und bedanken uns im Voraus für Ihr Verständnis. Bei Fragen, stehen wir Ihnen jederzeit per Email an
judoclubstroossen@gmail.com
zur Verfügung.