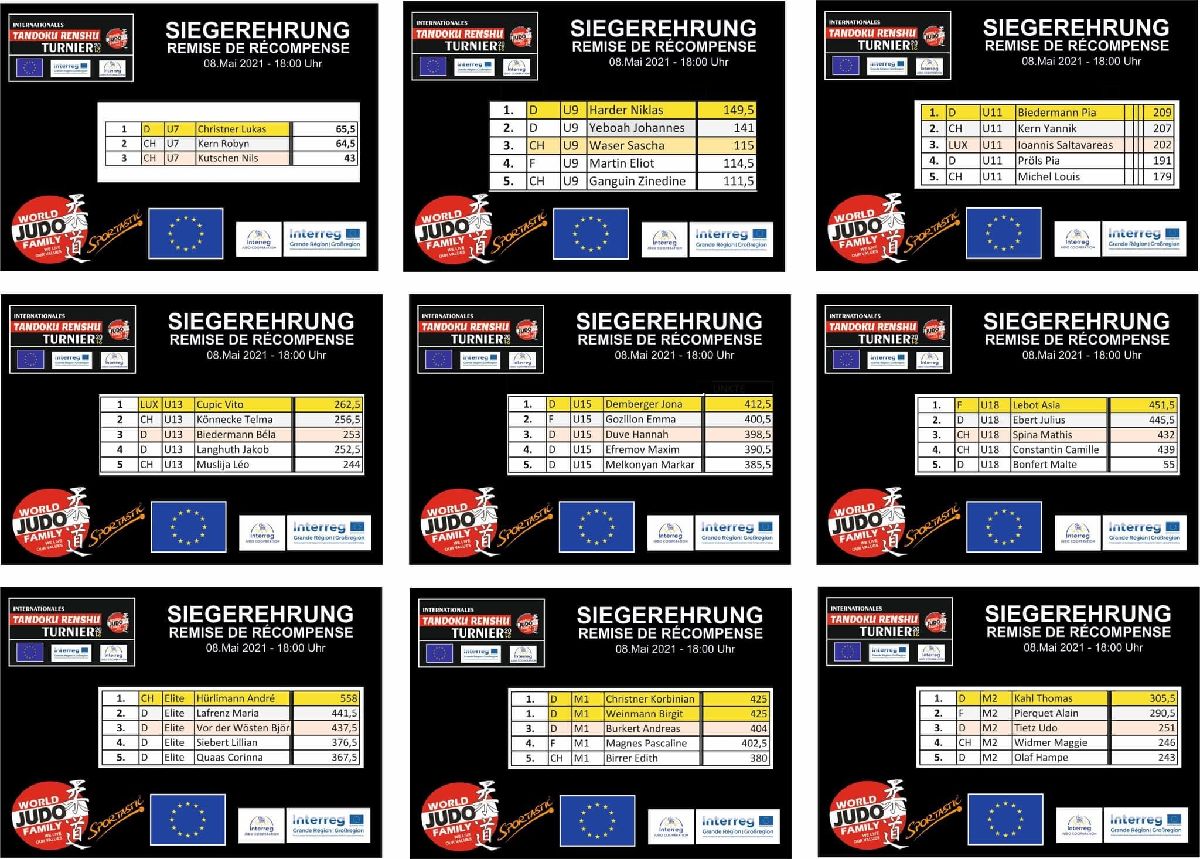 Strong performances by our members at the 1st International Tandoku Renshu Tournament!
Our members, Ioannis Saltavareas and Caecilia Riedl, come third (Ioannis) and seventh (Caecilia) in the 1st International Tandoku Renshu Tournament, organized by the Interreg Judo Cooperation and the World JudoFamily. A total of 115 judokas from France, Germany, Switzerland and Luxembourg took part in the competition, almost 30 of them in Caecilia's and Ioannis' age group (U11). Strong performance and congratulations!

Nos membres, Ioannis Saltavareas et Caecilia Riedl, se classent troisième (Ioannis) et septième (Caecilia) au 1er Tournoi International de Tandoku Renshu, organisé par l'Interreg Judo Cooperation et la World JudoFamily. Un total de 115 judokas de France, d'Allemagne, de Suisse et du Luxembourg ont participé à la compétition, dont près de 30 dans la catégorie d'âge de Caecilia et Ioannis (U11). Belle performance, félicitations !

Unsere Mitglieder, Ioannis Saltavareas und Caecilia Riedl, belegen den dritten (Ioannis) und siebten Platz (Caecilia) beim 1. Internationalen Tandoku Renshu Turnier, das von der Interreg Judo Cooperation und der World JudoFamily organisiert wurde. Insgesamt nahmen 115 Judokas aus Frankreich, Deutschland, der Schweiz und Luxemburg an dem Wettbewerb teil, davon fast 30 in Caecilia's und Ioannis' Altersklasse (U11). Starke Leistung, herzlichen Glückwunsch!