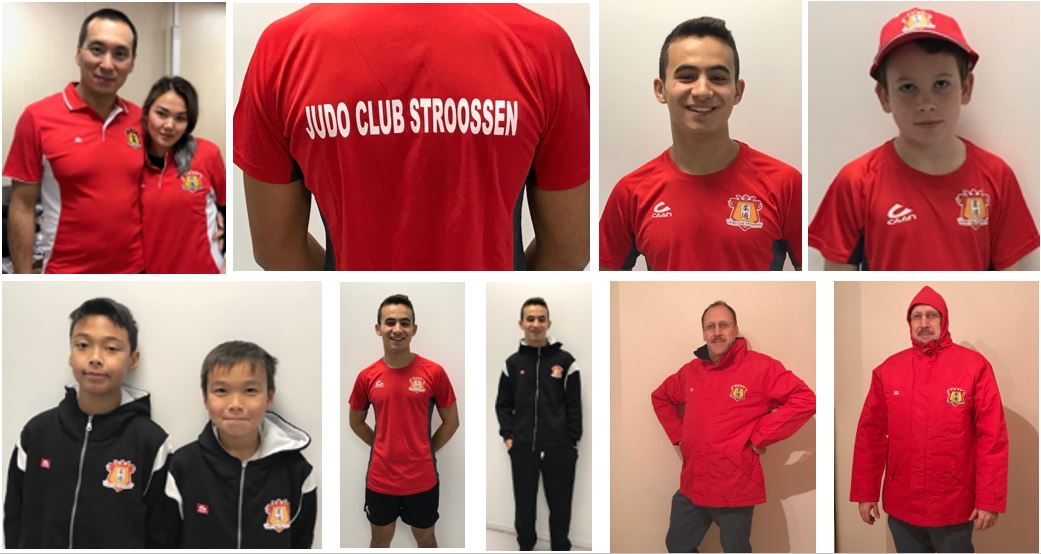 Neue Trainingsanzüge eingetroffen / new sport uniforms arrived / nouveaux survêtements sont arrivés
Der Judo-Club Stroossen hat endlich seine lang ersehnten Trainingsanzüge bekommen. Neben einem dem Trainingsanzug gehören dem Sortiment ein T-Shirt mit kurzer Hose, ein Polo-Shirt, eine Mütze und eine Regenjacke an.

The judo club Stroossen has finally gotten his long-awaited tracksuits. In addition to a track suit, the range includes a T-shirt with short trousers, a polo shirt, a hat and a rain jacket.

Le club de judo Stroossen a enfin eu ses survêtements tant attendus. Outre un survêtement, la gamme comprend un t-shirt avec un pantalon court, un polo, un chapeau et une veste de pluie.

Nähere Informationen können per Mail an judoclubstroossen@gmail.com abgerufen werden.

More information can be found by mail to judoclubstroossen@gmail.com.

Plus d'informations peuvent être trouvées par courrier à judoclubstroossen@gmail.com.