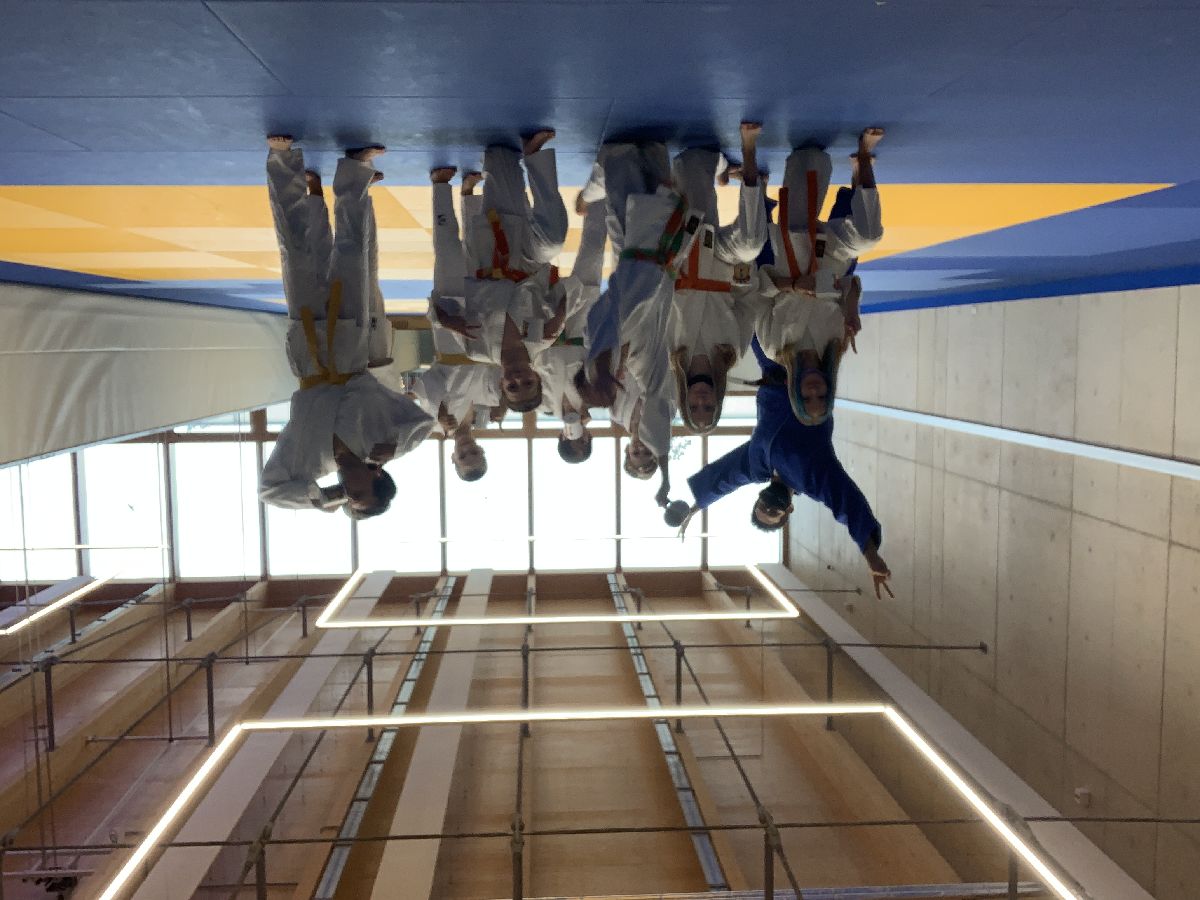 Last sessions before a 3 weeks summer break
This week, the last judo sessions of the school year took place. Now everyone has earned a 3 week break before starting again in August with the following programm:

- From 09. to 13.08 (5 days) there will be a training camp in our hall for all Judokas born between 2012 and 2007. For further information please contact Franz Kofler (judofamily.franz@gmail.com) and register promptly.

- From 16.08 we offer the following two sessions on Thursdays (19.08, 26.08, 02.09 and 09.09):
a) from 17:00 to 18:00 (usually, ± 5-9 years)
b) from 18:00 to 19:00 (from 10 years, no age limit)

- On 28.08 we are planning a joint excursion with all interested members and their families. We will send you more information very soon.

- From the week of 13/09/2021 we will resume our full training programme as mentionned HERE (click) !

We wish you a great summer holiday!
_____________

Cette semaine, les dernières séances de judo de l'année scolaire ont eu lieu. Maintenant place à une petite pause de 3 semaines avant de recommencer en août avec le programme suivant :

- Du 09. au 13.08 (5 jours) il y aura un stage d'entraînement dans notre dojo pour tous les judokas nés entre 2012 et 2007. Pour plus d'informations, veuillez contacter Franz Kofler (judofamily.franz@gmail.com) et vous inscrire rapidement.

- A partir du 16.08 nous proposons les deux entraînements suivants chaque jeudi (19.08, 26.08, 02.09 et 09.09) :
a) de 17:00 à 18:00 (en général, ± 5-9 ans)
b) de 18:00 à 19:00 (à partir de 10 ans, sans limite d'âge)

- Le 28.08 nous prévoyons une excursion commune avec tous les membres intéressés et leurs familles. Nous vous enverrons plus d'informations très prochainement.

- A partir de la semaine du 13/09/2021 nous reprendrons notre programme d'entraînement complet comme mentionné ICI (cliquez) !

Nous vous souhaitons de bonnes vacances d'été !
___________

Diese Woche fanden die letzten Judoeinheiten des Schuljahres statt. Jetzt ist es Zeit für eine kurze Pause von 3 Wochen, bevor es im August mit dem folgenden Programm weitergeht:

- Vom 09. bis 13.08 (5 Tage) findet in unserem Dojo ein Trainingslager für alle Judokas der Jahrgänge 2012 bis 2007 statt. Für weitere Informationen kontaktieren Sie bitte Franz Kofler (judofamily.franz@gmail.com) und melden Sie sich so schnell wie möglich an.

- Ab dem 16.08. bieten wir jeden Donnerstag (19.08., 26.08., 02.09. und 09.09.) die folgenden zwei Einheiten an:
a) von 17:00 bis 18:00 Uhr (im Allgemeinen, ± 5-9 Jahre)
b) von 18:00 bis 19:00 Uhr (ab 10 Jahren, keine Altersbegrenzung)

- Am 28.08. planen wir einen gemeinsamen Ausflug mit allen interessierten Mitgliedern und deren Familien. Wir werden Ihnen sehr bald weitere Informationen zusenden.

- Ab der Woche vom 13.09.2021 nehmen wir unser volles Trainingsprogramm wie HIER (klick) erwähnt wieder auf!

Wir wünschen Ihnen einen schönen Sommerurlaub!