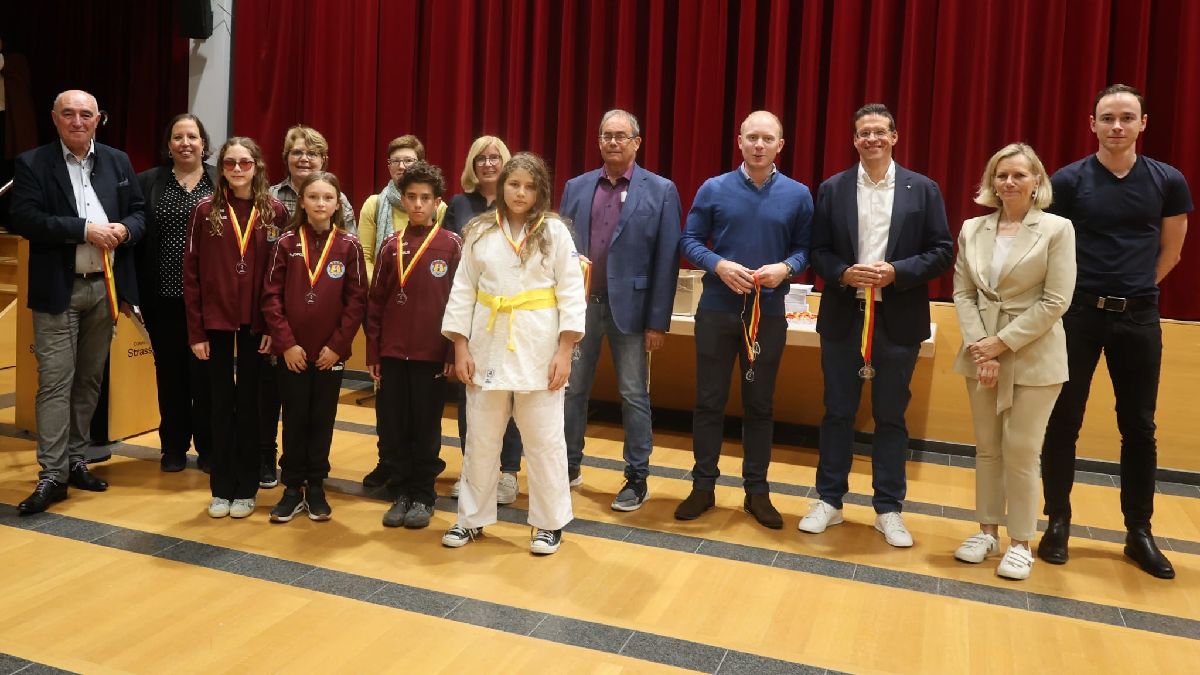 2023.10.17-18 - Ovation des sportifs méritants de Strassen 2022-2023
Den 17 an 18.10.2023 goufen déi bescht Sportler vu Stroossen aus dem Schouljoer 2022/2023 vun der Gemeng geéiert. Insgesamt waren och… 58 Memberen vum JC Stroossen dobäi!
E grousse BRAVO all de Sportler fir hier gutt Resultater a MERCI der Gemeng fir dëst flott a wichtegt Event. Mir sinn houfreg op Iech!
___________
Cette semaine la Commune de Strassen a mis à l'honneur ses meilleurs sportifs de l'année scolaire 2022/2023. Parmi tous les sportifs méritants figuraient également… 58 membres de notre club !
Un très grand BRAVO à eux pour leurs très bons résultats et MERCI à la commune pour ce bel événement. Nous sommes fiers de vous !
___________
This week the municipality of Strassen honored its best sportsmen and women of the 2022/2023 school year. Among all the deserving athletes were also... 58 members of our club !
A very big BRAVO to them for their excellent results and THANK YOU to the municipality for this wonderful event. We're proud of you.
___________
Judo Club Stroossen, eng Famill.
#JudoClubStroossen #engFamill #Autopolis #AutopolisLuxembourg #youdrivewecare #drivenbyEXcellence #FiodAzeite #judomorethansport 
Un grand merci à nos partenaires | A big thank you to our partners : 
Autopolis, Restaurant La Farinella, Fio d'Azeite