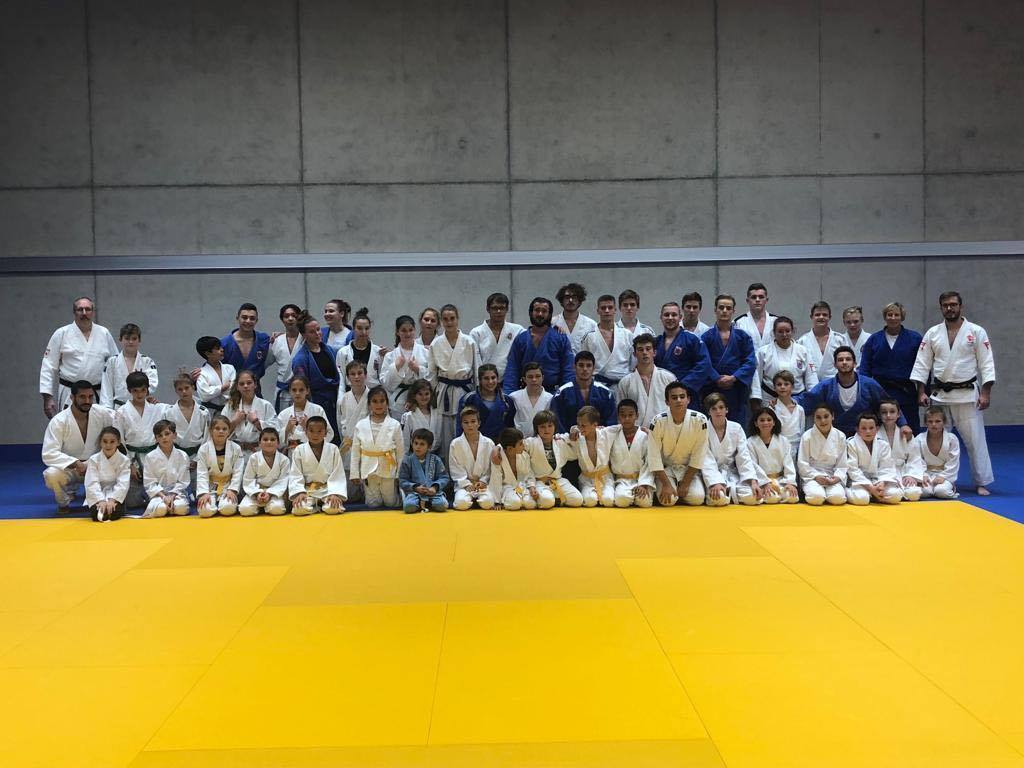 10.10.2018 - International Meeting in Strassen
An international judo training-session was held in Strassen on Wednesday, October 10th, during the usual training-hours of the Judo Club Stroossen. More than 60 children and athletes from thw whole Greater Region (including Palatinate, Sarre, Rhineland, the Lorraine and Luxembourg) have participed in a common lesson, under the responsability of the 2 Luxembourgish National Coaches, M. Thomas Kessler and M. Ralf Heiler. Many thanks to all the participants !

Un entrainement de masse a eu lieu le mercredi 10 octobre au dojo du Judo Club Stroossen, durant les heures d'entrainement habituelles du club. Plus de 60 judokas, enfants et entraineurs, ont participé à ce rassemblement interrégional, qui était sous la responsabilité des 2 entraineurs nationaux luxembourgeois, Messieurs Thomas Kessler et Ralf Heiler. Un grand Merci à tous les participants!