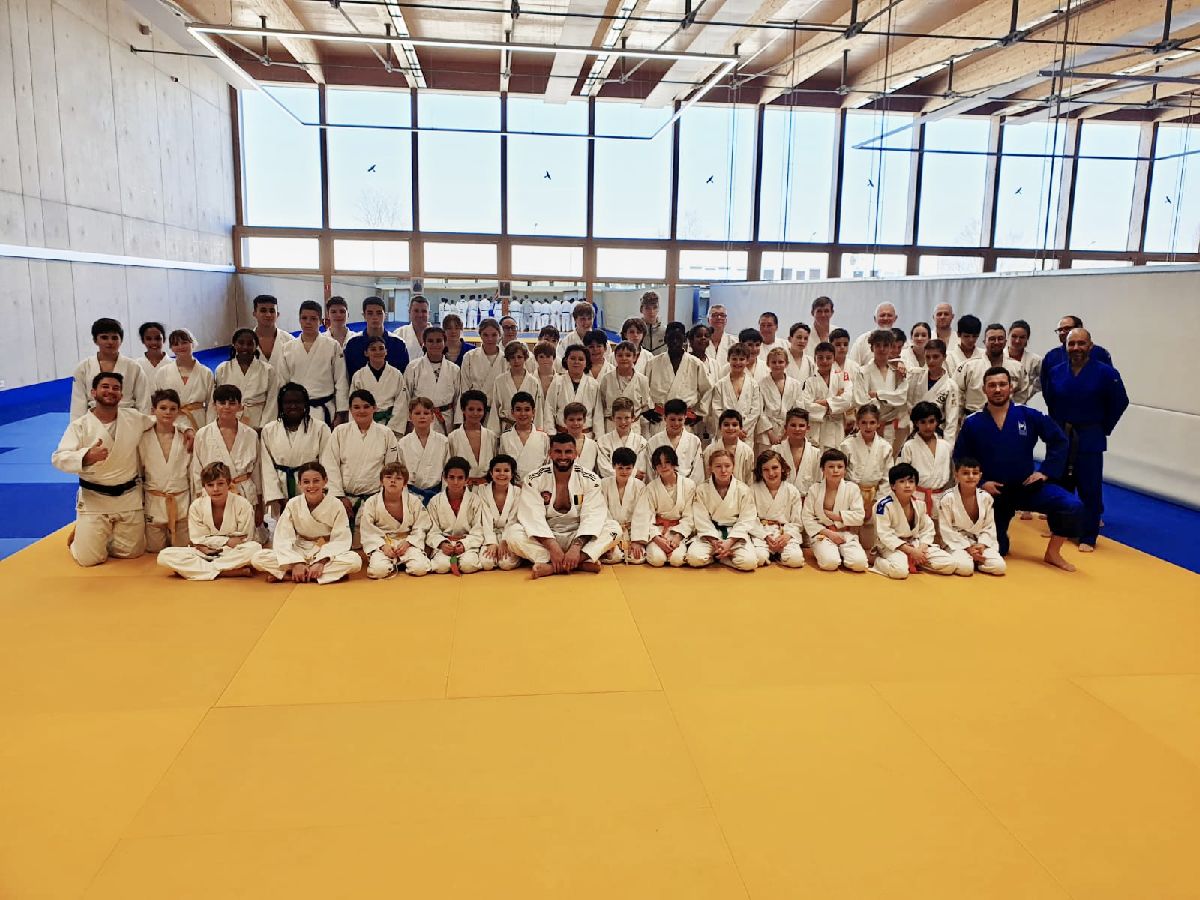 05-06.03.2022 - REPORTAGE RTL - Stage international Toma NIKIFOROV
"Um Tatami mam Europameeschter Toma Nikiforov", e flotte Reportage vun RTL Lëtzebuerg iwwer eise Stage vum 05-06. März 2022 mam doubelen Europameeschter a Vizeweltmeeschter, dem Toma Nikiforov.
Mir gratuléieren all de Participanten fir hir Presenz a soen de Clibb, Trainer, eise Benevollen an eise béide Sponsoren, dem Restaurant La Farinella an Fio d'Azeite, e grousse MERCI fir hir Ënnerstëtzung an Hellef!
___________
"Sur le tatami avec le Champion d'Europe Toma Nikiforov", un très beau reportage de RTL Luxembourg sur notre stage du 05-06 mars 2022 avec le double Champion d'Europe et Vice-Champion du Monde, Toma Nikiforov.
Nous félicitons tous les participants pour leur présence et remercions très sincèrement tous les clubs, entraîneurs, nos bénévoles et nos deux sponsors, le Restaurant La Farinella et Fio d'Azeite, pour leur aide et soutien.
___________
"On the tatami with European Champion Toma Nikiforov", a very nice report from RTL Luxembourg about our training camp from 05-06 March 2022 with Toma Nikiforov, Double European and Vice-World Champion.
We congratulate all the participants for their attendance and would like to thank all the clubs, coaches, our volunteers and our two sponsors, the Restaurant La Farinella and Fio d'Azeite, for their help and great support.