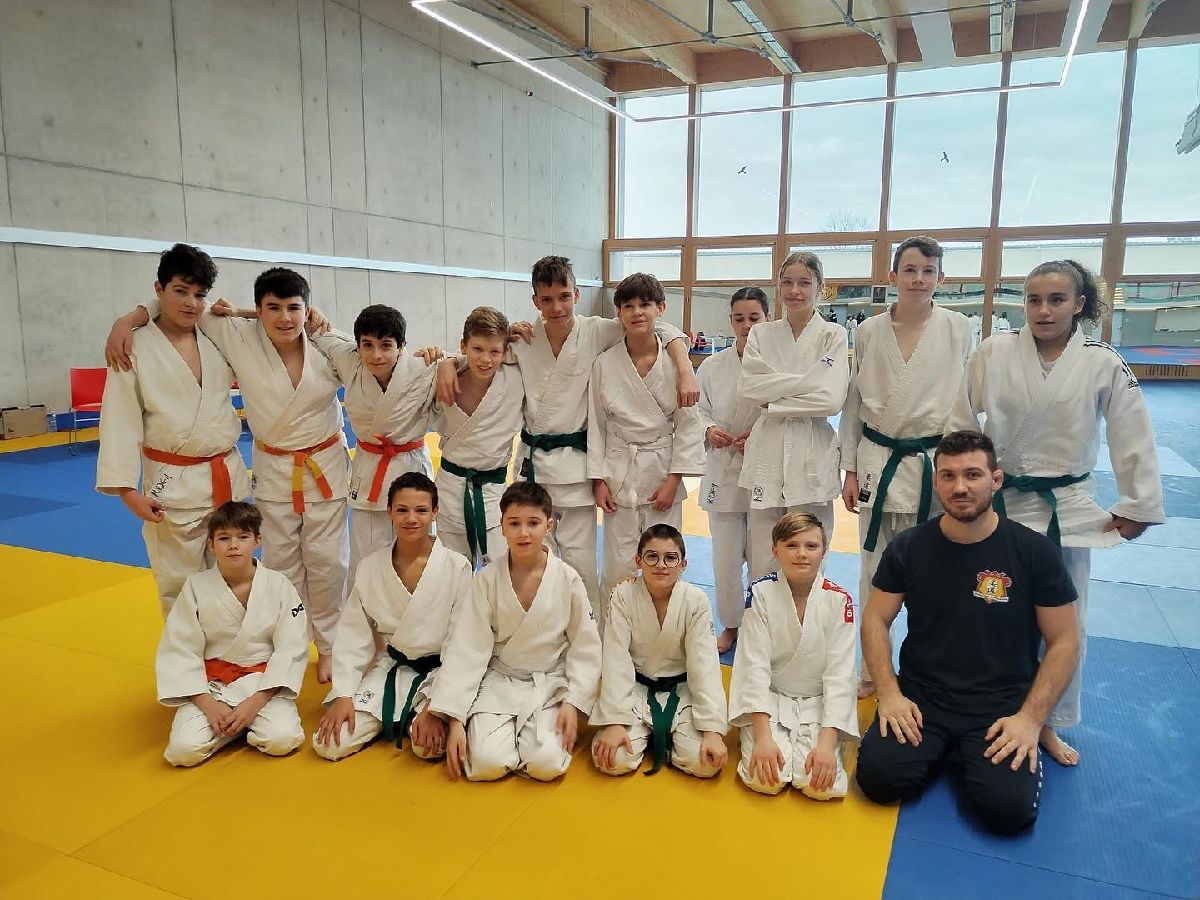 04.02.2023 - Talent Cup U13-U15 Strassen
E grousse BRAVO all eise Kämpfer. D'Resultater heidrënner || Un grand BRAVO à tous nos combattants. Les résultats ci-dessous || A big BRAVO to all our fighters. The results below
U13:
Caecilia Riedl OR/GOLD
Emma Caruntu OR/GOLD
Raphael Souto ARGENT/SILVER
Ioannis Saltavareas ARGENT/SILVER
Billie Cotterchio Kill BRONZE
Elisabeth Horion BRONZE
Ivan Gomes BRONZE
Maxime Labedays PARTICIPATION
Nael Vlamynck PARTICIPATION
U15:
Luca Dias OR/GOLD
Alaric Noirot OR/GOLD
Salomé Lou OR/GOLD
Johana Jilkova ARGENT/SILVER
James Barwise ARGENT/SILVER
William Tsach ARGENT/SILVER
Tibor Lovrits ARGENT/SILVER
Ismael Lustac BRONZE
Adrien Devitt BRONZE
Felix Burelbach BRONZE
Ines Ben Daoudi BRONZE
Radovan Lovrits PARTICIPATION
Noah Dehaibe PARTICIPATION
Plasson Thomas PARTICIPATION
Balazs Szabo PARTICIPATION
E grousse Merci den Arbitter, Benevoller, eise Partner, eise Memberen an hiren Elteren! || Un grand Merci aux arbitres, bénévoles, à nos partenaires, nos membres et leus parents ! || A big thank you to the referees, volunteers, our partners, members and their parents!
___________
Judo Club Stroossen, eng Famill
#JudoClubStroossen #engFamill #Autopolis #AutopolisLuxembourg #drivenbyEXcellence #FiodAzeite #judomorethansport 
Nos partenaires | Our partners: Autopolis, Restaurant La Farinella, Fio d'Azeite